Loading...
Date: May 2018
Categories: Audiovisual Performance, CREATE Ensemble


This piece was an opening performance of the Center for Research in Electronic Art Technology (CREATE) concert on Thursday, May 3, 2018 at Lotte Lehmann Concert Hall, University of California, Santa Barbara. (see details at http://www.music.ucsb.edu/news/event/1524)

While a 10 min video of a loading progress bar was playing on the projection screen behind the stage, performers improvised playing their own analog/digital instruments.

Performers: (from the left) Sihwa Park, Diarmid Flatley, Myungin Lee, Karl Yerkes (director), Tim Wood, Hannah Wolfe

In this performance, I played my mobile phone instrument, ARLooper, that records sound through a phone's mic, draws the waveforms of recorded sounds in a space, and plays/loops them with filters. ARLooper is made with ARKit and AudioKit.

From 4:30, the video shows the screen of ARLooper during the performance and how I performed with it.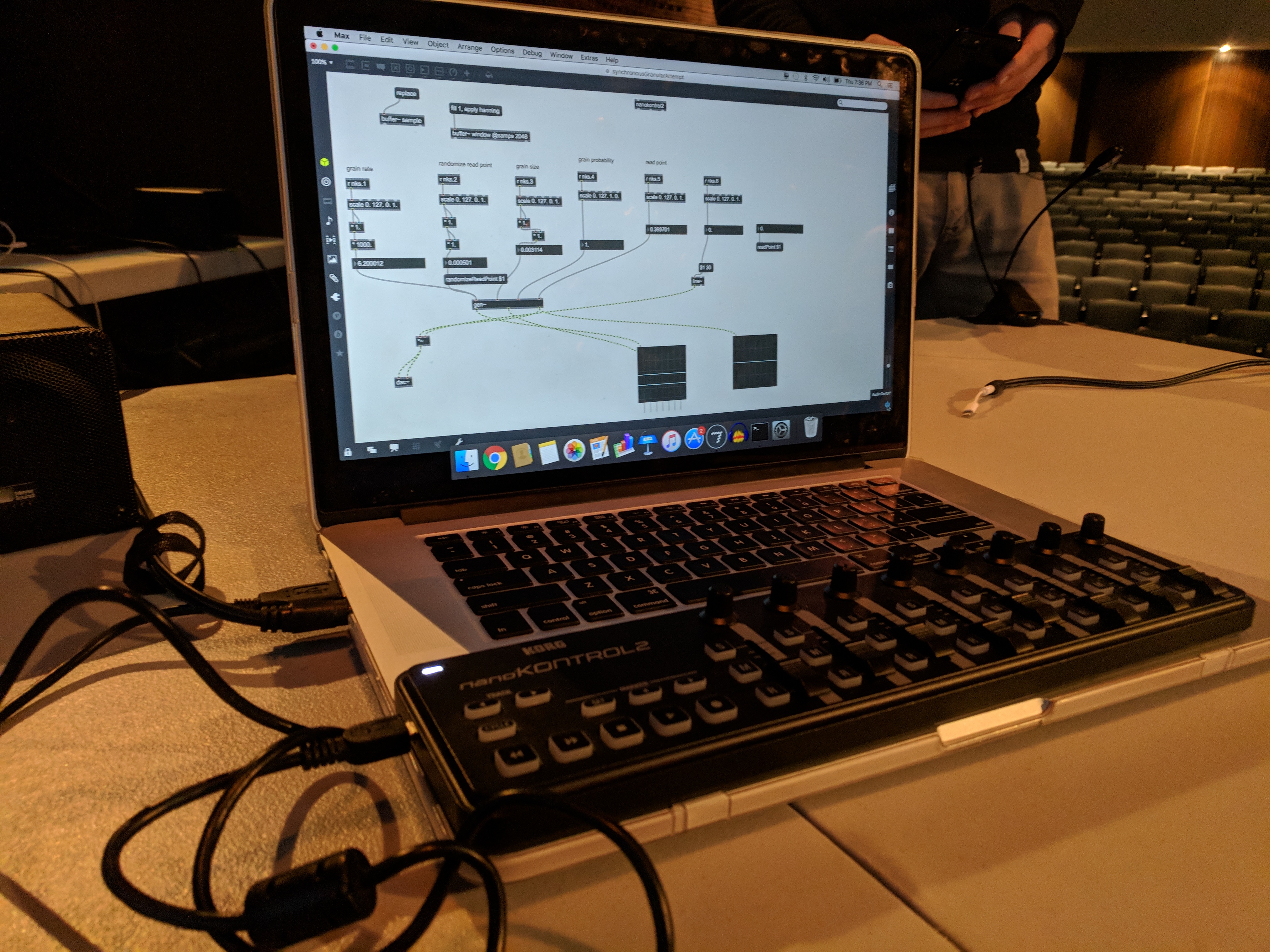 ---